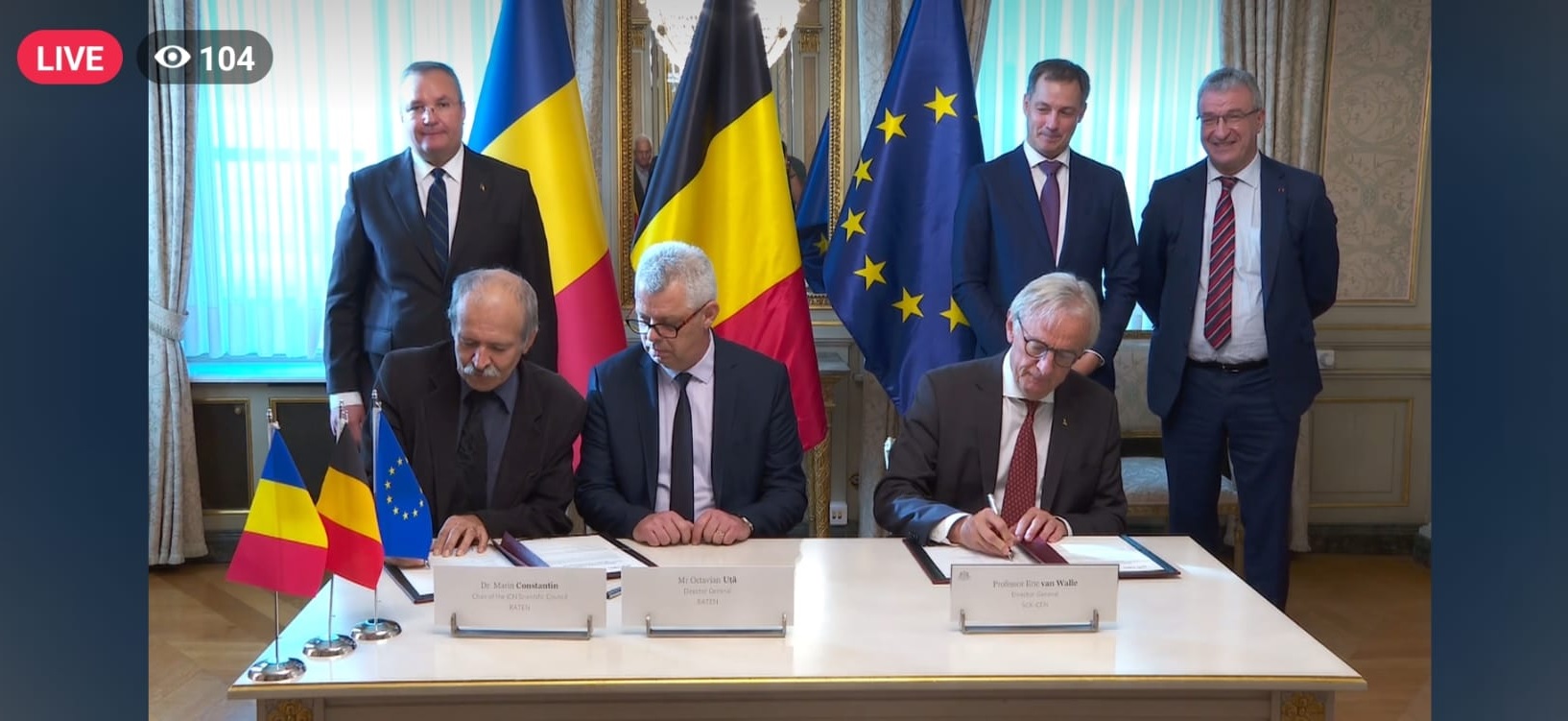 Technologies for Nuclear Energy State Owned Company (RATEN) signed on October 26, 2022, a Memorandum of Understanding (MoU) with SCK.CEN Belgium, for collaboration in the field of nuclear research.
The MoU places particular emphasis on the field of small and modular reactors based on advanced liquid heavy metal technology (SMR-LFR), reflecting the mutual interest of the two parties in the development of research projects for support.
The event regarding the official signing of the collaboration agreement between RATEN and SCK.CEN was organized by the Romanian embassy in Belgium, during the meeting between the Prime Minister of Romania, Mr. Nicolae Ciucă, and his Belgian counterpart, Mr. Alexander de Croo.
At this ceremony, RATEN was represented by the General Director, Mr. Octavian Uță and by the president of the Scientific Council of RATEN ICN, Mr. Marin Constantin, and the Belgian partner was represented by Mr. Eric van Walle, General Manager and Mr. Hamid Ait Abderrahim, MYRRHA Project Director. The agreement will allow the strengthening of the collaboration between ICN and SCK.CEN, initiated in the last 10 years, and its expansion in a priority field of nuclear energy, that of SMR-LFR reactors.